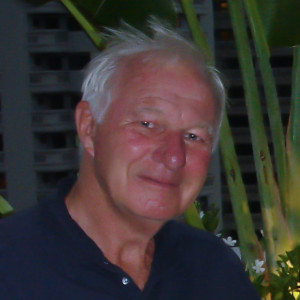 My first book, "Where There's a Will" was written on a Remington portable typewriter on the fender of a Ford panel truck parked along the coastline of Trinidad. (The truck contained navigational equipment for an offshore geophysical crew for whom I worked.) An agent found a publisher in England–Hammond, Hammond & Co–and I signed a contract for two more books, "Murder Most Ingenious" and "Killer Be Killed." These were dictated to a tape recorder while commuting to my next job at Vandenberg Air Force. Hammond, Hammond & Co was subsequently absorbed by another company that did not publish murder mysteries. (Had mine been best sellers–which they were not–they might have changed their policy.) I moved on.
Leon Lessinger, now 92 years old, is a retired US Government official living in California. As a young man, he witnessed the testing of the first atomic bombs during his service as an Army engineer. This experience, and the knowledge of what it led to, left him saddened and shocked at what people can do to each other. After the war, he went on to have an illustrious career as a government official in various fields, including 50 years in supervisory positions as an educator. In his retirement, he ponders life and thinks of what he would like to leave from his experiences to future generations. The biggest gift he would like to give, he feels, is a sense of morality and compassion, in other words, goodness to each other. He expresses these feelings in a poetic form he terms "word paintings," snapshots of sentiments he models after the "haiku" of the Zen poet Basho.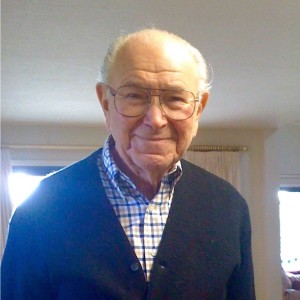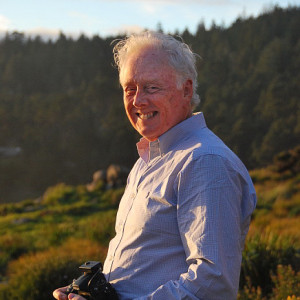 Born in the United States, Michael Morrissey was initially drawn to Paris in the early 1970's. Trekking to Katmandu, he found himself driving the Magic Bus with an increasing involvement in photography as a way of capturing, in an instant, that which could never be explained in words. As a landscape architect, and master-of many-trades, Michael lived and worked in Brunei, Malaysia, Taiwan, Thailand and Japan, where he co-founded Refugees International. In Thailand he worked with the UNHCR developing refugee camps. After creating several real estate management companies based in Bangkok, Mike focused his passions: travel and photography. An inveterate global traveler with a penchant for discovering off- the-beaten paths, he has experienced moments of terror and peace, sadness touched by joy, acquiring a deep awareness of the connectedness present among all people and cultures and a deep respect for the poignant, majestic yet fragile natural world.
Brian Redmond was born in Liverpool, England, in 1938, just in time to witness some of the devastation of World War II. He became a Conventual Franciscan friar, in the hope of promoting a better world. He was sent to Japan on missionary work, and came to realize that religious truth was not the province of any one institution, but the expression, in many guises, of the universal human need for meaning and hope. He left his Order, married a Japanese woman, and raised two children. Now retired from his work as an English teacher, he continues to seek avenues that would promote human happiness, with support and inspiration from his friend and collaborator, Leon Lessinger. Leon, too, witnessed the traitorous effect of war on the human spirit, when as an Army engineer, he observed the first atomic bomb tests. Retired now from an illustrious career in many roles as a public official in the United States, he voices his thoughts on life in what he modestly calls "Word Paintings," brief poetical inspirations.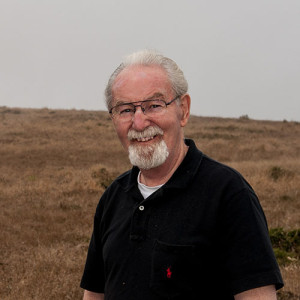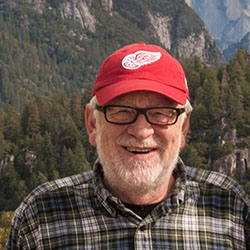 Unknown (until now) to most, but famous to all of his friends, Robert should be considered a National Treasure. Born in Flint, Michigan to a multi generational Flint family, Robert is the eldest of eleven children. His maternal grandfather was born in a sod hut near Smith Center, Kansas, the geographical center of the 48 contiguous states. Robert and his beloved companion Ingrid Halling live in Flint, along with their pup Frida, Groucho the cat and they maintain a hideaway high above the bay in San Francisco. Robert's eclectic past activities include ordination into the Roman Catholic priesthood, a cable car operator and driving for the city of San Francisco Transit. (Drive through the city with him and he will point out old characters he befriended and regale you with sensitive stories about their quiet and eccentric lives). In between those careers he describes his life as an itinerant pilgrim based in his Mecca, San Francisco. Robert states: "San Francisco will always be my spiritual home because it was there I found the place I should be These days Robert can be found during cooler weather engaged in activities such as video taping, recording and writing in Bob's Garage with Frida Dawg (who, we are reminded, has procured a manager due to her recent YouTube fame).